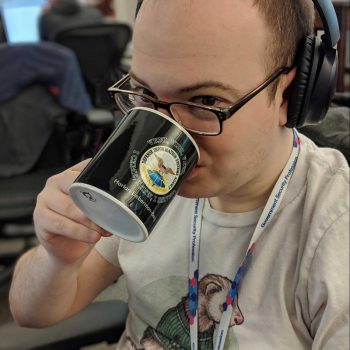 Harlan Lieberman-Berg
Harlan Lieberman-Berg is an engineer with the Defense Digital Service, currently focusing on reforming the background investigation process for federal employees. With a background in operations and information security, he is a passionate advocate for free and open source software and the ethical responsibilities of software engineers and technologists of all stripes.
Harlan's career began as a *nix administrator, working in startups from online music sales, adult entertainment, and ad tech. He served several roles at Chitika, Inc., including as the Director of Engineering, before starting his own company building a high-frequency ad trading system for the adult entertainment industry. Before joining the Defense Digital Service, he was an information security architect at Akamai Technologies, the first and largest CDN in the world.
In the free software space, Harlan has held a variety of positions, including the Kernel Security Lead of Gentoo Linux. Currently, he is a Debian Developer and leads the Debian Let's Encrypt team maintaining (among other things) certbot, the premier Let's Encrypt client made by the Electronic Frontier Foundation.