The People have spoken! The winner of the BSidesLV 2019 Slogan Contest is
The winning slogan is:
"@BSidesLV 194 countries, 1 community…"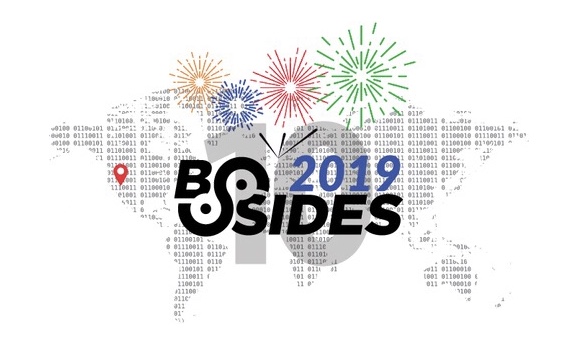 The winner will be receive the following:
ONE (1) ROCK Donor Badge,
ONE (1) Limited Edition "BSidesLV" TShirt,
5 raffle tickets
+1 for the BSidesLV after party on Wednesday night
4-pack of meal tickets
Not to crush your creative juices, but…
Please keep your slogan to a manageable length. (This will be decorating swag, and nobody likes to have to stop and spend 10 minutes reading a sticker)
Consider if your slogan is SFW. We want people to be able to display their BSidesLV gear wherever they are!
Slogan contest closes on May 7th at 1159PM Pacific time, so get your entries in now!
Enter early, enter often. There's no limit on number of entries per person.
This page last updated May 19, 2019