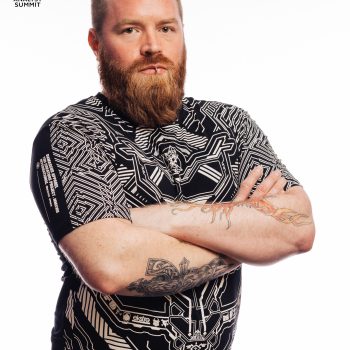 Nate Warfield
Nate Warfield is a Senior Security Program Manager for the Microsoft Security Response Center. He spent nearly 20 years designing, building and troubleshooting enterprise & carrier-grade networks for Fortune 500 companies while simultaneously moonlighting as a Grey Hat. He learned BASIC at 8 years old, hacked his first BBS over 2400 baud dialup and has dabbled with everything from reverse engineering and network exploitation to breaking Magstripe/RFID/NFC and bricking Bluetooth devices.
Nate has spoken at several security conferences; including BlueHat 2017, Art into Science 2018, Kaspersky SAS 2018 and Troopers 18.
In his current role he manages vulnerabilities which affect Azure Cloud, Hyper-V and Windows server products – 1.25billion computers are secured every month through his work. He devotes his spare cycles to hunting hacked virtual machines in Azure, adding functionality to OSINT tools like Shodan and teaching others how to Hunt Threats Like A Boss.