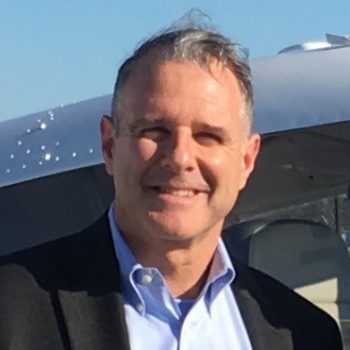 Jeff Troy
Since Jeff took the leadership role in October 2016, the Aviation Information Sharing and Analysis Center (A-ISAC) has grown over 90%. Jeff has initiated intelligence development projects, and built a community of communities to include working groups for network security architects and compliance leaders to supplement the AISAC core Intelligence Analyst and Product Security communities.
Concurrently, Jeff is a Senior IT Risk Manager for General Electric Aviation. GE seconded Jeff to the A-ISAC. While at GE, from 2011 through 2016, Jeff held various team leadership roles to include cyber intelligence operations, incident response, and custom tools development. In his role as a Sr IT Manager, Jeff interfaces with private and public partners on strategic initiatives to reduce IT Risk.
Prior to joining GE, Jeff spent 25 years as a Special Agent of the Federal Bureau of Investigation (FBI). He retired as the Deputy Assistant Director for Cyber National Security and Cyber Criminal Investigations.