What is BSides?
BSides Las Vegas is an Information / Security conference that's different. We're a 100% volunteer organized event, put on by and for the community, and we truly strive to keep information free.
There is no charge to the public to attend BSidesLV. Our costs are covered by our generous donors and sponsors, who share our vision of free dissemination of information. The conversations are getting more potent and the "TALK AT YOU" conferences are starting to realize they have to change. BSidesLV is making this happen by shaking-up the format.
The next big thing
Presenters at our conference are engaging our participants and getting the discussions started on the "Next Big Thing", not preaching at you from the podium about last month's news.
With tracks as diverse as "Common Ground", focusing on non-tech issues of importance to the community, "Underground", our Off-The-Record series that lets you delve deeper into the subjects that are better-off discussed Away-From-Keys, behind closed doors, and "Proving Ground", our mentorship program for first-time presenters, YOU are the reason for this new era of Information Sharing and Teamwork.
Raising the bar for security
The BSides community has continuously raised the bar and put the INFO back in INFOSEC. We thank each and every member/attendee/organizer of this community for their hard work, sweat, and relentless pursuit of High Quality information
We also have to give a HUGE amount of thanks to our generous sponsors and donors that have the foresight to give without strings attached, year after year, and PROVE to the community that we are all in this together. In concert, the members, sponsors and donors have allowed for us all to get together and make moves to change InfoSec…. one chat, speech, laugh, and/or drink at a time.
With some of the most passionate and influential infosec practitioners from around the country, and the world, coming to Vegas, BSidesLV is the place to be. The mix ranges from "down in the trenches" engineers, to business leaders, thought leaders, and executive decision makers of all stripes.
---
Who is the BSides Las Vegas Board of Directors?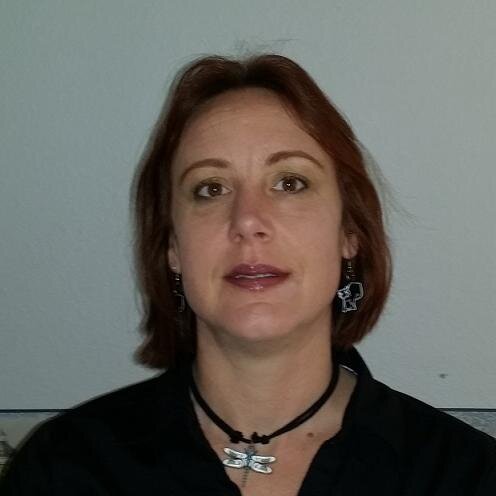 GK Southwick, President (@banasidhe)
GK has been loosely involved in the hacker community for almost 20 years. She began attending Digital Decay meet-ups in Orange County CA, in the early 90′s and was eventually invited to attend DEFCON IV by her best friend at the time. She never looked back. After running the BSidesLV Safety & Security crew for BSidesLV II & III, (she has a secondary education diploma in Homeland Security and a PhySec background that dates back to 1991) she stepped-up to take over as producer for BSidesLV IV. She is enjoying the challenges of her roles of Producer and President of the Board and is constantly striving to expand the scope of BSidesLV offerings, while trying to keep the size manageable enough for a small NPO to affordably host. GK has an extensive background in event planning and execution and can't think of a better way to use her skills than helping to organize one of her favorite conferences. For her day job, she is currently working as the Community Manager for a non-profit in the Web Application Security space.
Jack Daniel, Treasurer (@jack_daniel)
Jack Daniel, Technical Product Manager for Tenable Network Security, has over 20 years' experience in network and system administration and security, and has worked in a variety of practitioner and management positions.  A technology community activist, Jack is a co-founder of the Security BSides movement and serves on the Board of Directors for Security BSides Las Vegas, Inc., and Security BSides, Inc.  A frequent speaker at technology and security events large and small, Jack is a CISSP, holds CCSK, and is a Microsoft MVP for Enterprise Security. Jack's Uncommon Sense Security was named to the Security Bloggers' Hall of Fame at the 2013 Security Blogger Awards.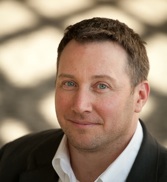 Alex Hutton, Secretary (@alexhutton)
COMING SOON
James McMurry, General Director (@jmcmurry)
James McMurry is an accomplished technologist with an entrepreneurial mindset with over 20 years of combined experience in Security, Information Technology, Telecommunication, Networking, Management and Software development. James has varied experience in IT and high-tech arenas, with startups through Fortune 1000 companies. He is the CEO and founder of Milton Security Group located in California.
Meredith L. Patterson, General Director (@maradydd)
Meredith L. Patterson is a software engineer, formal language theorist, and co-originator of the language-theoretic approach to computer security (with Len Sassaman and Sergey Bratus). Her work has appeared in IEEE Security and Privacy and Systems Journal, USENIX ;login, and Financial Cryptography, and she often speaks at security conferences in the US and Europe. Her firm, Upstanding Hackers, LLC, develops open-source security software, including the Hammer parser generator library. She is also involved with the biohacking community, holds a General class ham radio license, and is an avid shooter.
---
Who are the Team BSidesLV Core Staff?
And all of the approximately 100 volunteers Days-of-Show, that we couldn't pull this shindig off without!